Pools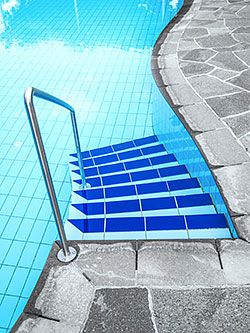 Are you looking for a reliable pool designer and builder in the Kentucky area? Then choose Paradigm Concrete Design. We have been designing and building dreamscapes of fine beauty and quality for years, and we have worked on some of the most challenging pool-creation projects in the state. As a licensed general contractor, you're assured of our dedication and work quality that will result in your dream pool amenity.
Pool Types and Designs
No other contractor in the state knows pools than us at Paradigm Concrete Design. Accordingly, we can design and build different pool types for our clients. We are also experts when it comes to building concrete pools that can last for decades.
Meanwhile, the specific pool designs that we can work on include:
Square. The traditional square pool is a classic that never goes out of style. As such, it can be the perfect pool for those who want a familiar look. This is ideal for small to large outdoor space since the length of the sides can be adjusted.


Infinity. Infinity pools are among today's most preferred pool designs because of their captivating beauty. They are often seen in luxury resorts but at Paradigm Concrete Design, we can build one for your home. Since they are usually built on elevated locations, we always ensure their structural integrity.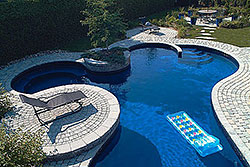 Lap. For those who want to practice their swimming prowess, a lap pool is the perfect pick. This pool type allows owners to work out their cardio and brush up on their strokes.


Kidney-shaped. Another common pool design is the kidney-shaped pool. Most Kentucky homeowners prefer this type because of the flexibility in the design. Water features such as waterfalls are usually added to make it more appealing. This is ideal for small and large outdoor spaces.


Trust in the Pool Experts
Because you'll be spending thousands of dollars of your hard-earned money, it's just right to be picky about whom you'll hire to build your dream pool. And when it comes to designing and building outstanding pools, Paradigm Concrete Design is your best option. We have a good track record in creating unique pool designs and building durable pools for our clients.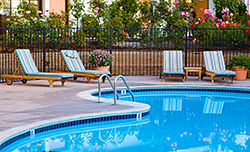 We also use only the best pool materials like coping, drains, pavers, tiles, and the like. These are all supplied by industry-renowned manufacturers so you're guaranteed to have only the best materials for your desired pool type. Our people use appropriate tools and equipment (from site preparation and excavation to construction) to make their workflow smooth and accident-free. Best of all, we provide our expert services at very affordable rates that most clients can afford.
To get an idea of the kind of results that we can provide you with, please visit our online portfolio for sample works. And if you wish to know more about our pool creation services, you may visit our Louisville office during business hours. You may also call us at 502-751-0779.
We Provide Services to the Following Cities and Towns in KY: